Jasmine
After having a bad experience with a previous driving instructor Adam built up my confidence to start lessons again. He explained everything in detail and gave me the opportunity to keep doing the same things until I felt completely comfortable. The workbook and dvd were very useful and the theory practice helped me pass with 50 out of 50.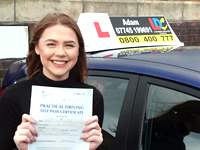 Hannah S
Passed first time
I joined LDC late and Adam kindly managed to fit me in around our busy schedules. There's no doubt in saying that Adam helped me to pass my test first time. He helps you to learn to drive your own way and not just his, which is really important because everyone is different. I want to say a huge thank you to Adam for everything and would recommend him to anyone.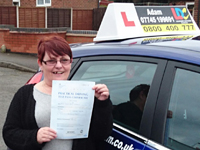 Lynda K
Adam was absolutely brilliant, very patient, caring and so relaxed and laid back I felt very comfortable from the very start. I used LDC for the theory and driving tests and would definitely recommend LDC and Adam to everyone wanting to take driving lessons.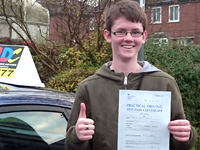 Tim H
Adam is the best driving instructor that I've had. He is calm and comforting and makes you feel relaxed in the car. 5/5 instructor. I recommend LDC and Adam to anyone learning to drive.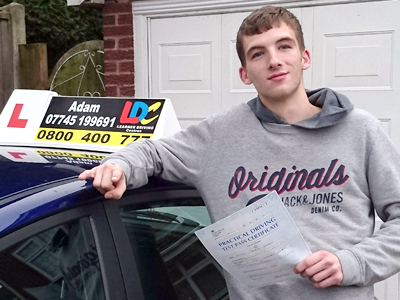 Matt K
Passed first time
I used the LDC book and online theory practice and passed both theory and driving tests first time. I still don't think I would have done if it wasn't for Adam. I was nervous on the day but he reminded me that we had done the work and gave me confidence to believe I would pass, and I did. Everyone should use LDC.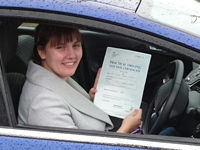 Bonita B
Passed first time
Adam stepped in when another driving school messed me about. He is a brilliant instructor, so patient and consistent. He helps you understand and correct any problems early on. I would strongly recommend.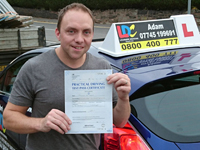 Thomas O
Passed first time
I was really happy with everything. Adam gave me the confidence to have a go at things that a previous instructor hadn't and he always let me try things if I wanted to have a go. The LDC book was really useful with lots of information and helped explain what I was trying to achieve.
Nat Aucott
Adam made me feel comfortable as soon as I sat in the car on my first lesson with him. He boosted my confidence a lot and made me feel I can really drive. I will definitely recommend to anyone.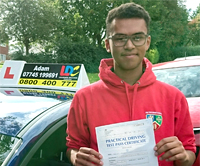 Elliot R
Passed first time
Adam is an excellent instructor who helped me pass quickly. The LDC system was really useful, having the book and DVD to know exactly what skills you would be learning. Very good student orientated learning with me in control of the lessons.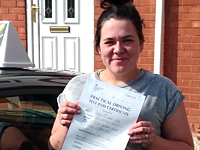 Sam P
What an amazing instructor! Adam is so kind and polite. He helped me through everything and I would highly recommend him. With my previous instructor I lost confidence until I got in the car with Adam. I will be using him again for Pass Plus. He's an awesome instructor.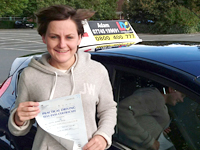 Georgia M
Passed first time
I think that LDC are a fantastic driving school. Adam makes you feel very comfortable and he lets you go at your own pace. The best thing is that you choose what you want to work on so you know that you're always doing something worthwhile each lesson.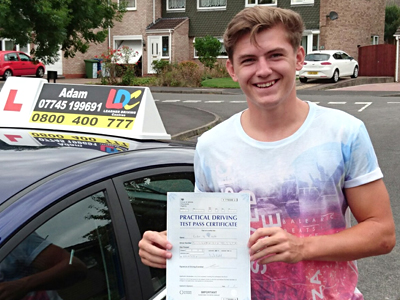 Luke B
Adam was very helpful during both theory and practical tests. He is always offering advice on how to do certain things during a drive. Adam is also very honest so if anything is wrong he will always offer good advice on how to improve. The LDC resources were very useful in preparing for the theory and practical tests and helped me pass after just 32 hours.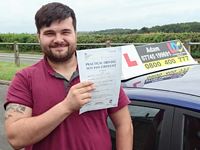 Ronny L
Adam is a brilliant instructor, always has a positive and friendly attitude. He not only teaches you how to pass the driving test but also teaches you how to be a safe driver after you've passed. I have recommended him to friends and family and have also signed up with him to do a pass plus course to further progress my driving skills.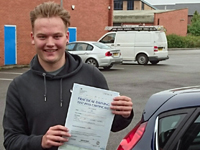 Samuel S
Passed first time
I passed first time with just 2 minor driving faults after just 15 hours of lessons. I have already recommended Adam and LDC to others who are now learning with him.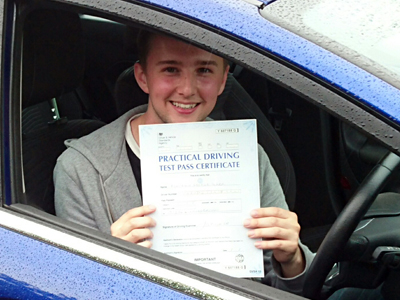 Ben C
Passed first time
Adam's tuition throughout my driving lessons has been excellent. The LDC system has allowed me to be well prepared for both my theory and practical tests, as well as allowing me to learn the basics before each lesson. I can't praise Adam enough for helping me to pass my driving test at the first attempt with under 30 hours tuition and I will happily recommend LDC and Adam to any learner driver.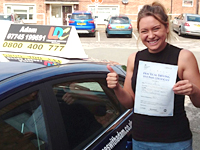 Debbie R
Adam is the best instructor in the world. He is such a calming person. He's very patient, gives you loads of confidence and is such a nice person. I've had previous instructors and nobody compares to Adam. I would recommend him to anybody, especially people who really struggle and think they can't pass as Adam is the guy to get you through it. He's amazing!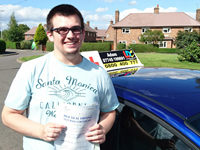 Martin M
Adam is an excellent instructor and I wouldn't have passed without him. He gave me the confidence and tuition to pass. Brilliant!
Nathan K
I would recommend Adam as a driving instructor. I used the LDC book and videos to prepare for my lessons and with Adam's expert help I passed my test after just 27 hours of lessons.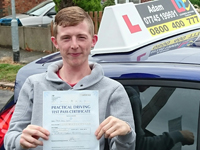 Thomas W
Passed first time
Adam has been an absolutely brilliant instructor and helped me loads to pass my driving test first time. He is very laid back but helpful which made me feel comfortable and safe. I would definitely recommend him for driving lessons.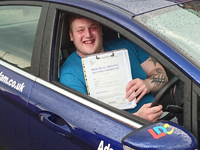 Nick H
Midway Pass - Passed First Time
I have had instructors previously then I came to Loughborough and used Adam from LDC and it was the best thing I could have done. I have done a midway pass course of 20 hours in 5 days and passed first time! Adam is a great instructor and he made me feel really confident. I would definitely recommend him and close family will be using him in the future. I am so happy with the test result - this week has changed my life.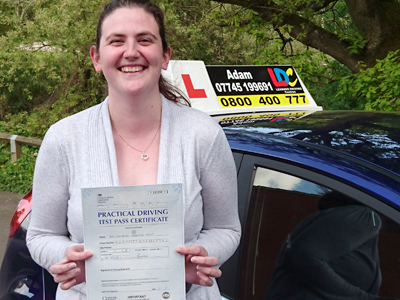 Danielle K
Fantastic result!
Adam was great at building my confidence so that I passed my test with just 4 minor faults. The LDC system meant I always knew how much I was progressing and where I felt I needed to improve. I would recommend LDC and especially Adam to anyone learning to drive.
Michelle Elson
Passed first time
Adam was very patient and helped me overcome my lack of confidence. Helped me with breaking down the manoeuvres. I would definitely recommend.